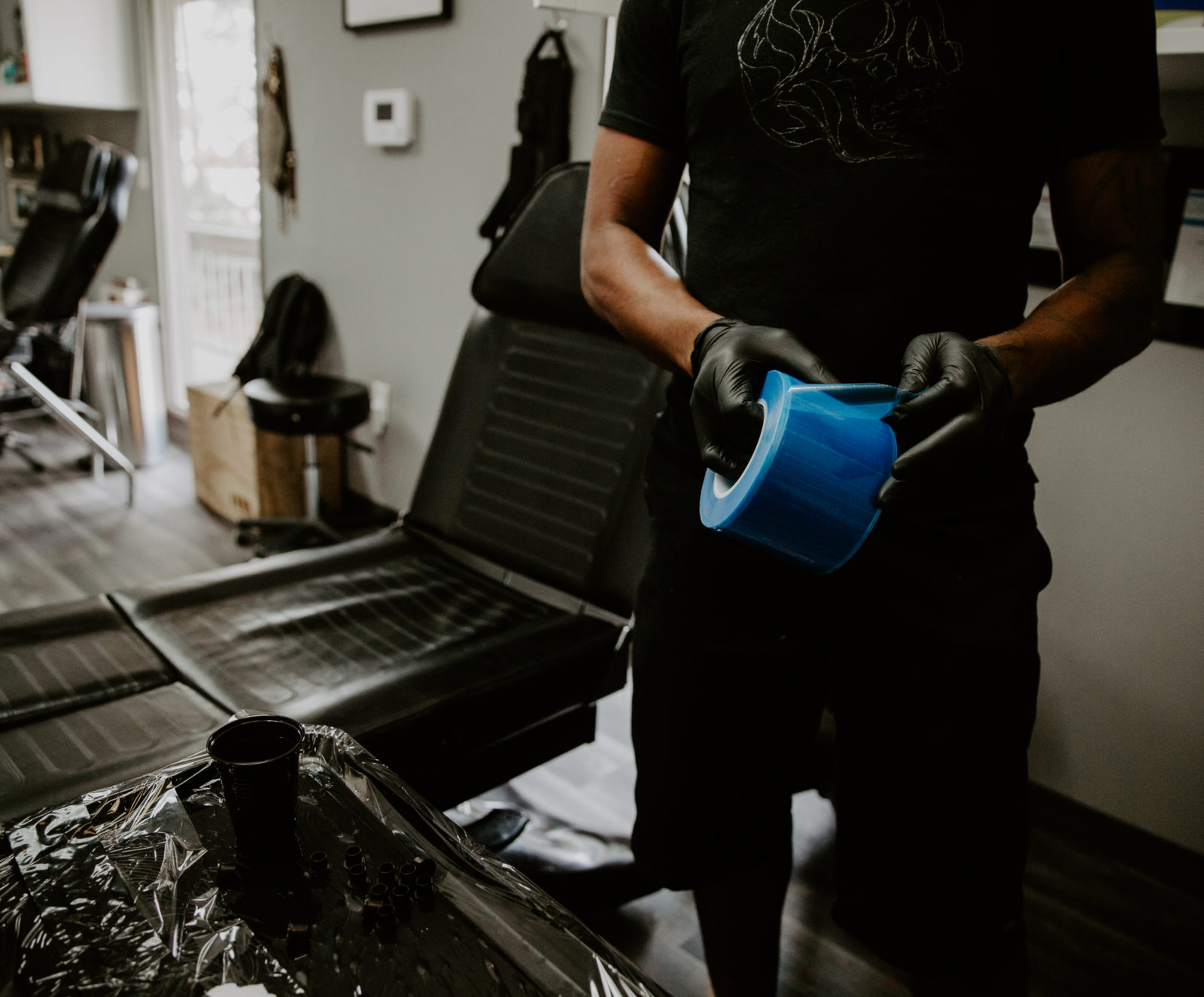 Marcus Labonne
As far as tattooing, Marcus wants to truly develop his talent and wants to challenge himself with more realism and artfully intricate designs. He dabbles heavily in the Realism style of tattooing which represents subject matter truthfully, without artificiality and avoiding artistic conventions. He loves designs with implausible, exotic, and supernatural elements. This style is usually represented with portraits or true to life scenes that showcase the fine line detail of a photograph or a painting, which can be seen in his intricate work. Marcus wants to expand his designs overall with more scenery, animals, insects and abstract designs, including organic and bio-mechanical styles. His drive for more unique and sublime work has garnered him a loyal following that repeatedly return to him for more work. Visit his gallery to familiarize yourself with his work. Prepare to meet a very friendly and colorful individual.
Portfolio Sneak Peek
Below are 3 of Marcus' favorite pieces. Although his portfolio displays many different pieces and styles, these are the tattoos that truly define Marcus' style of tattooing.