Labonne Ink Lab
Marcus has been tattooing for 8 years and started as an apprentice at Magic Dragon Tattoo. He originally wanted to do custom airbrushing and pin-striping on cars but transitioned into tattooing and its the best decision he's ever made.
Marcus is now tattooing at a private studio known as Bloody Sword Tattoo with his friend and business partner Charlie Cu. They opened the studio so they could focus on doing tattoos that truly fit their artistic vision.
As a tattooer, one of Marcus' best accomplishes was winning first place at the 2018 Atlanta Tattoo Convention for best tattoo. It featured one of his favorite styles of tattooing which are tattoos that focus on bio-mechanical aspects.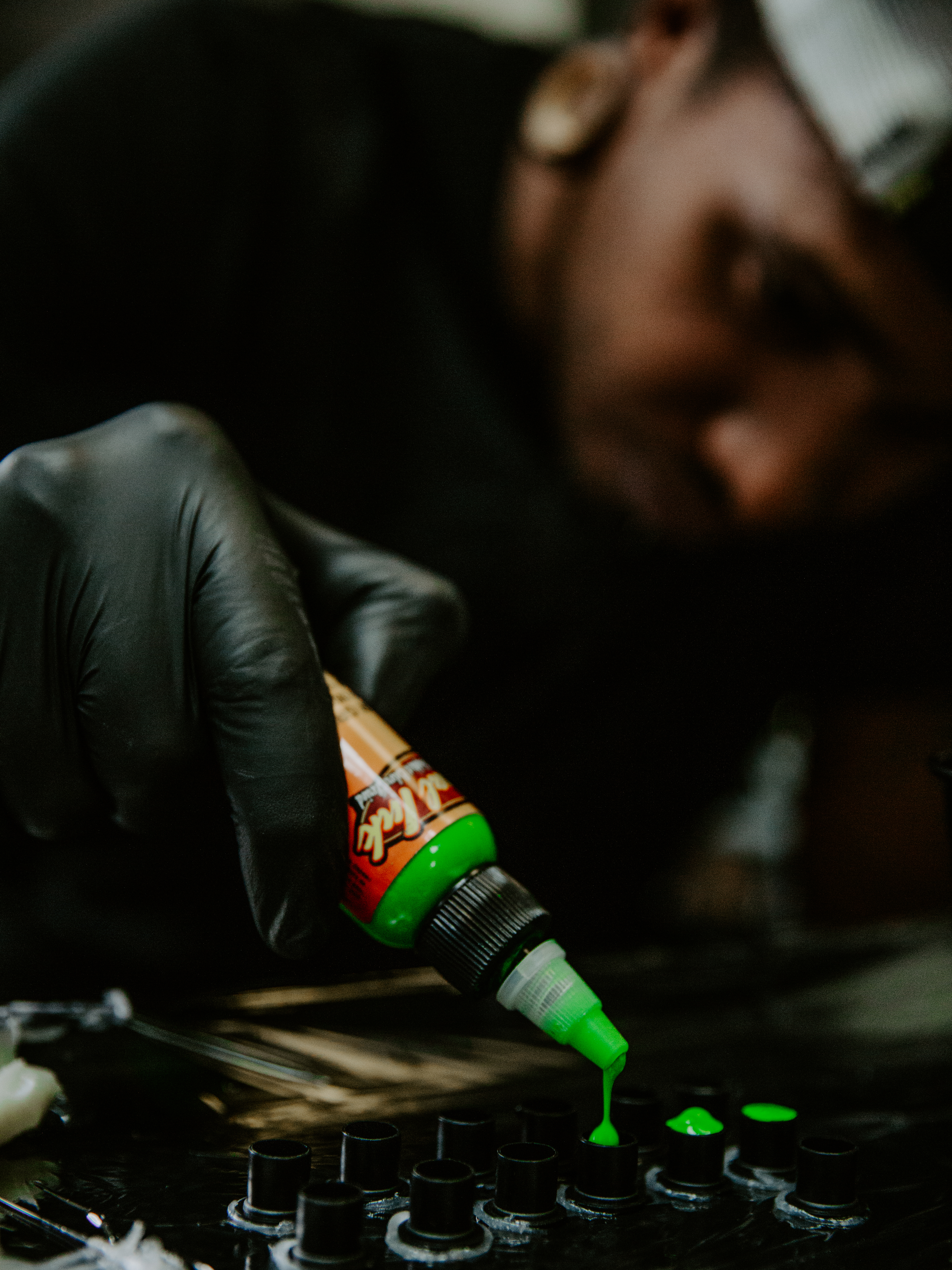 Marcus has a wide range of subject matter and a very diverse portfolio. Visit his gallery to check out some of his incredible work.
To learn more about Marcus and see his reviews from past clients, click here...